Hotel Info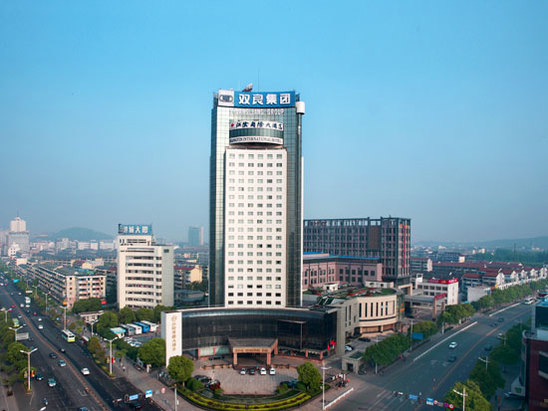 Jiangyin International Hotel Wuxi
is located in the central part of Jiangyin New District, at the intersection of Chaoyang Road and Chengjiang West Road. It is the first bridge in ChinaJiangyin Yangtze River Highway Bridge, the Yangtze River Ferry Terminal to the west, and Jiangyin to the north The Huangshan Scenic Area is connected to the Shanghai-Nanjing Expressway through the southern part of the southern part of the country. The hotel is strategically located with convenient transportation.
The hotel is invested and constructed by Jiangsu Shuangliang Group, with a height of 99.8 meters and a total of 28 floors. The hotel covers an area of 65,000 square meters and has a total of more than 200 sets (rooms) of various types of rooms. The thoughtful and thoughtful standardized service and personalized service are perfectly integrated, bringing a warm and comfortable, supreme and noble experience to every guest.
Different styles of Chinese and Western restaurants, cafeterias, large and small banquet halls, which can accommodate 2,000 people at the same time. There are rich traditional Chinese cuisine, local specialties and exotic classic cuisines, allowing you to feel the charm of the cuisine and enjoy uniqueness. Food culture. The 1250-square-meter pillar-free luxury banquet hall is the first choice for business meetings and various wedding banquets; the unique 25F revolving restaurant overlooks the city of Jiyang in all directions and enjoys rich Chinese and Western cuisine. Multifunctional modern conference rooms of various specifications are an excellent place for your press releases and business negotiations; gymnasiums, sauna centers, chess and card rooms, KTVs, bars and other well-equipped wellness facilities will make you entertain your body and mind while you are busy.
The hotel takes the mission of spreading the Chinese sage culture as its mission, and the goal of creating a happy hotel. Adhering to the service concept of 'Satisfying Customers, Surprise Customers, and Touching Customers', we serve with affection and do our work with heart. Excellent business travel service experience.